Online Ordering For Takeaway
Restaurant takeaway software with outback curbside pickup options & more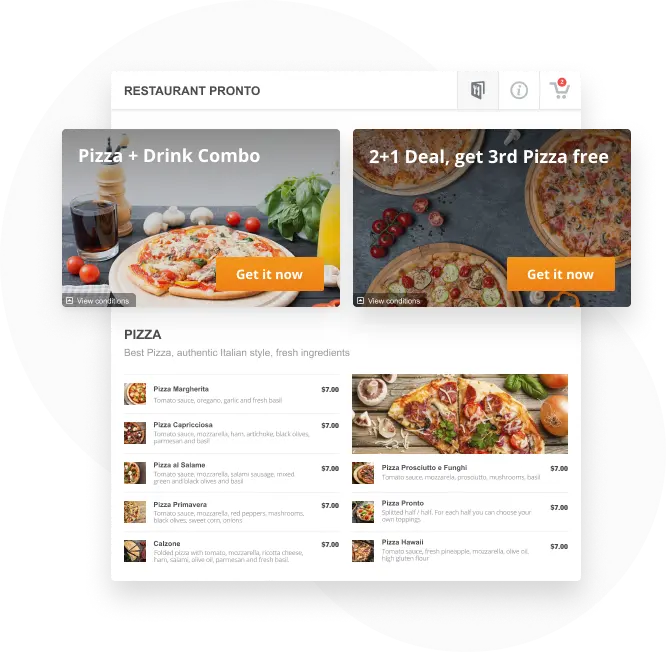 Seamless Online Ordering System For Takeaway
Set up shop online in no-time & start selling more takeout by the end of today.
With our simple to use takeaway ordering system, it's easy to run your business to your customers' satisfaction.
It's a win-win.
No-contact Delivery & Minimum Exposure Pickup Options
As the Coronavirus pandemic escalates, customers want to drastically reduce their exposure to the outside world.
Enabling no-contact deliveries & minimum exposure pickups is a great way to keep everyone safe from the epidemic.
► At the restaurant counter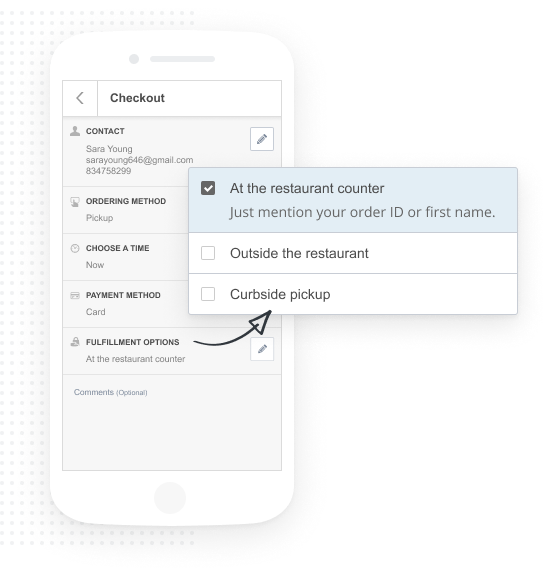 ► Outisde the restaurant
► Outback Curbside pickup
Accept Tips With Online Payments & Stay Away From Cash
Accepting online tips for payments made by card or Paypal, is a great way to keep your staff & customers from touching cash.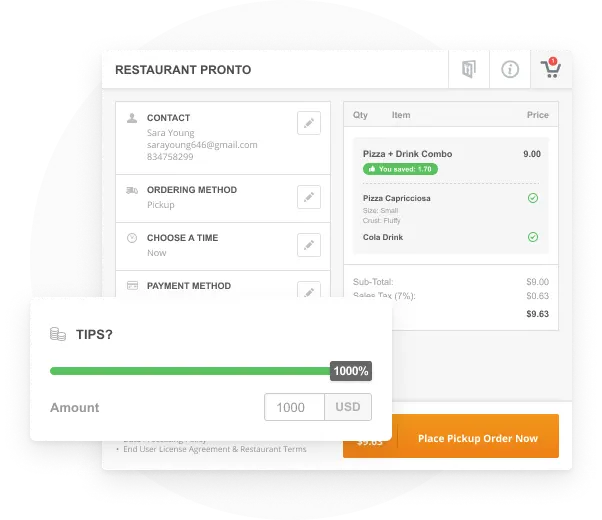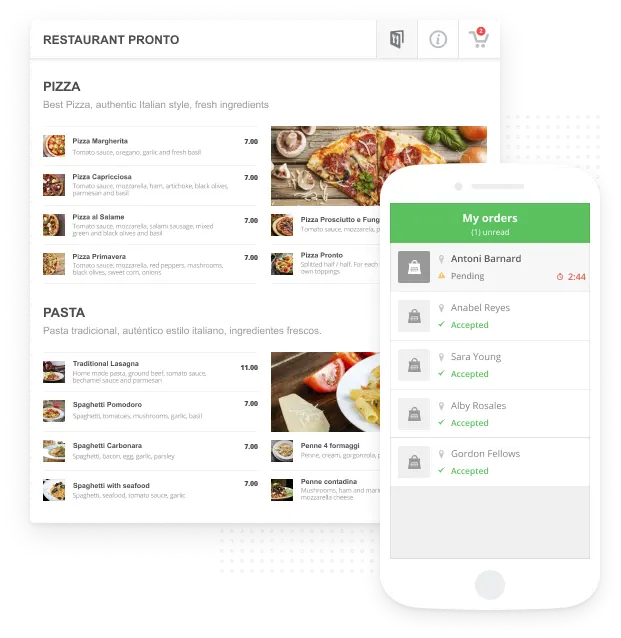 How to Take Your First Takeaway Order Within Minutes
Create an account with us
Enable your clients to order takeaway, by adding the ordering widget on your website
Download our free order taking app to accept incoming orders
One FREE month full access!
Please notice that optional PREMIUM services are not included in this free period